Liverpool fans could be entirely forgiven for willing the second-half toward an early end as it became increasingly clear that none of the two teams on the pitch were prepared to provide an injection of what some may call 'umph!' into a game in desperate need of goals.
A point for each and some smiles from Jurgen Klopp after the full-time whistle suggested that the result wasn't quite the disaster it will no doubt appear to be in some quarters.
Much as we suspect we'll be going against the grain here singing the praises of a tie that became so dull to watch as to inspire less than favourable comparisons with staple borefest classics like watching paint dry, it's critical that we take a look at the bigger picture.
READ MORE: What Trent did on LFC bench right after Chelsea offside goal speaks volumes
READ MORE: 'I'll fly to Dortmund…' – Steven Gerrard sends Jude Bellingham Liverpool transfer message
Avoiding defeat
For starters, it's really worth highlighting that, despite a few scares, Liverpool did not lose a game of football and totally compromise the hope that sprung forth from a 1-0 win over Wolves in the FA Cup.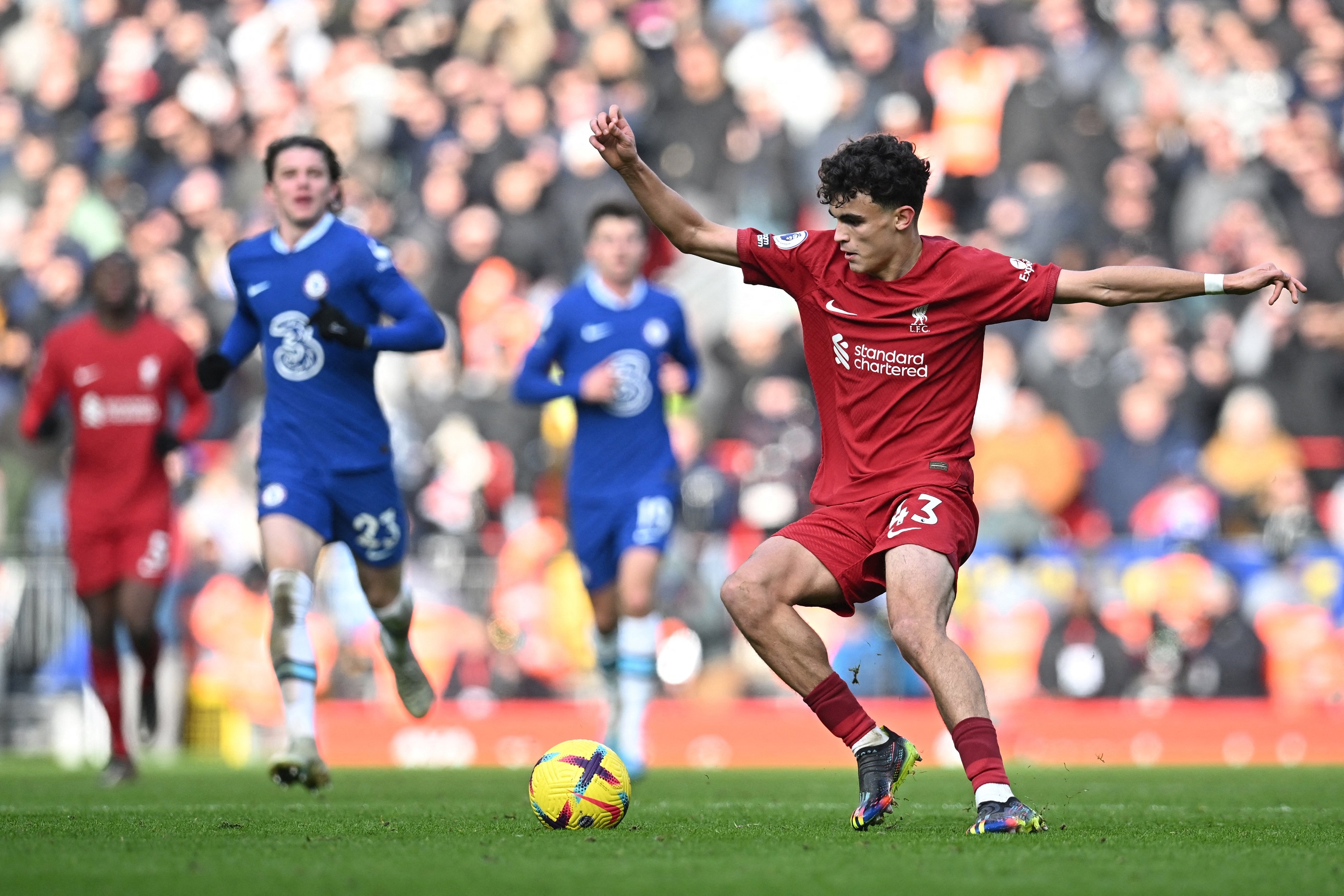 It will be fairly argued that a higher-quality outfit than Chelsea would have perhaps caused Jurgen Klopp's men more in the way of problems, though, ultimately, you can only play what's been put in front of you.
There was plenty to criticise in terms of chances up top and the sheer nervousness that came close to fatally crippling our backline on multiple occasions – most notably right at the start of the first-half proceedings before a VAR check overruled Kai Havertz's supposed opener.
When all is said and done, however, this was a game that could have very easily ended in another disheartening defeat, raising fresh questions about the manager's capabilities – and that of his squad's – at a time when further investment in the window seems unlikely.
Plenty to ponder with the midfield
Klopp attracted some raised eyebrows with a midfield that was a carbon copy of his Wolves selection and was largely vindicated by his meritocratic call with Stefan Bajcetic once again impressing – all whilst being on a yellow card for much of the encounter.
The manager did throw on the likes of Jordan Henderson and Fabinho toward the end of the second-half, perhaps in a bid to inject some energy back into the tie, and whilst that was a decision that didn't quite backfire, it hardly had the intended effect the German would have been hoping for.
Think this is a telling stat.

Thiago won 11 of our 46 duels today. That is ridiculous.

Hendo had none off the bench – this myth he protects our right side persists despite him seriously struggling defensively for a long time now.

Fabinho too lost all his duels after coming on pic.twitter.com/nowex7SpUl

— Stephen Drennan (@babuyagu) January 21, 2023
Going forward, it seems a midfield combination of the 18-year-old Spaniard, Thiago Alcantara and Naby Keita will provide the best answer to Klopp's call for solidity and, critically, challenges in the heart of the pitch. At the very least until reinforcements are brought in.
Darwin Nunez shows the way forward
From screaming at his teammates to showing arguably the most intent in the final third, Darwin Nunez was a welcome injection of enthusiasm in a forward line arguably lacking in that department.
Credit has to go to Harvey Elliott who, despite playing out of position, looked Liverpool's most promising option; Cody Gakpo seemed a victim of a strange positional call from the manager as he was thrust into the middle but offered some more encouraging signs (firing over after winning the ball deep in opposition territory); whilst Mo Salah looked simply wasteful.
There's no question that having the likes of Diogo Jota and the electric Luis Diaz back in contention will offer a huge boost to our offensive prowess in the second-half of the season, though an improvement will have to come sooner as the top four spots slip further away into the distance.
#Ep68 of The Empire of the Kop Podcast: The Redmen TV's Paul Machin on Qatar takeover rumours, the midfield conundrum… and more